The Great Blue Heron
ardea herodias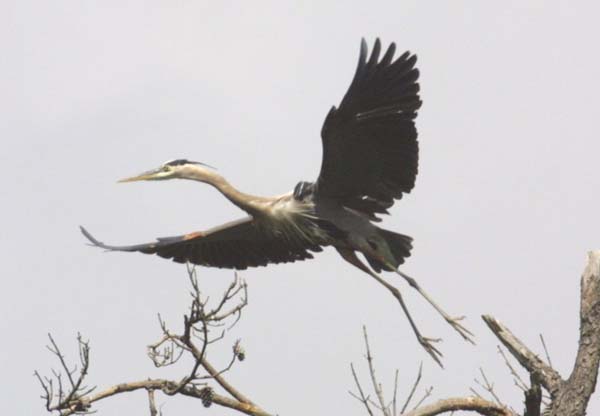 To see more photos of Great Blue Herons click here.
In the woods just off of Hwy 6, west of Houston, I discovered an area with 6 active Great Blue Heron aeries. These huge structures are between 65 and 80 feet up in dead or dying pine trees. Many of the photos are of the birds in their nests, so some shots were taken at a very steep angle from below.
This site is best viewed using Microsoft IE, version 4.0 or higher.
The pictures are best viewed with a resolution of 1024 x 768 and True color (32 bit)
Please note: all of the photos on this web site were taken by and remain the property of Terrence J. Little
Copyright 1999, 2000, 2001, 2002. If you wish to obtain digital or print copies of any of the photographs, please contact Terrence J. Little at Terry@myblueheron

To return to home page - click here.